Golf and Hackers' Lounge
Open during the golf season, the lounge offers refreshments, snacks and camaraderie.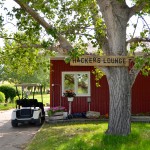 Park Hall
Book the Park Hall for your family reunion, birthday party, memorial, wedding or benefit. The hall has tables and chairs for 200 people,  a stage for a band and a bar/kitchenette.
Rental rates are:
$350 for the first day (10am to 10am)24hrs
$200 for each additional day with booking (24hrs)
$250 refundable damage deposit is required.
$200 for meeting or partial days (4hr approx)
To book the hall call Kathy Countryman 306-741-3620  or email kcountryman@sasktel.net
The Corral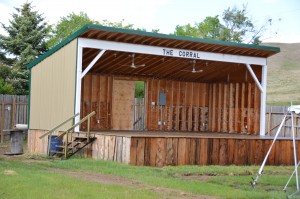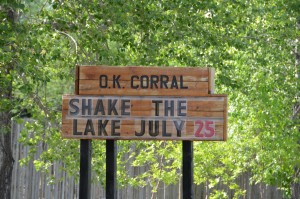 Mini Golf
Located in the core area, a great family activity for all to enjoy.  A charming 18-hole course that is lots of fun to play.
Playgrounds and Beaches
Kids will love the three of the play structures at the Park, two located in the core area  and one at Ona's Beach.  Darling's Beach and Ona's Beach also provide lots of opportunities for family friendly fun in the water, with a great swim dock at Darling's Beach.  There is "no lifeguards on duty" at any of the beaches.